STEEL FIBRE
Steel fibres are mainly produced from two types of stainless steel, i.e. 1.4113 (X6CrMo17-1) and 1.4841 (X15CrNiSi25-20). The manufacturing of steel fibres is executed on tearing machines, with the fibre density (weight per one running meter) and grossness depend on the customer requirements. As a world unique feature we can consider the electronic inspection of the fibre density, resulting in full control over this parameter that is normally very difficult to control. This leads to elimination of risk of irregular fibre density. Because of this kind of measuring and our 10-year tradition in manufacturing, we are able to deliver the top-quality fibres to the worldwide markets.
Transport within EU countries is ensured using our own vehicles . This leads to keeping the top quality of our products during transport to customers. For overseas transport we use forwarding containers. The aim of the company is to deliver a top-quality fibre just according to the customer requirements. Therefore our company fulfils all requirements on the quality management according to the standard ISO 9001:2000.
Attributes of material used for fibre production
anticorrosive
acid-proof
heat-resisting
Standard products
steel wool in rolls of various density and grossness
unwoven steel wool felt
cut shapes of unwoven felt
pipe creeling with/without reinforcement
scattered reinforcement for application in concrete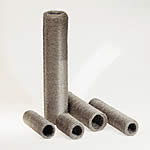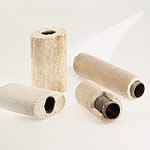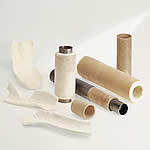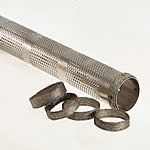 Scattered reinforcement for application in concrete is used in building industry, especially in all fields where the concrete is used as a basic material. This product has wide scope of application, from construction bases, through retaining walls, precast products and other building elements to extensive industrial floorings and reinforced areas. To transport the concrete the mixer truck with special concrete pump may be used even after application of the scattered reinforcement. Because of the raw material (stainless steel 1.4113 and 1.4841) our reinforcement does not corrode in contrast to other similar products.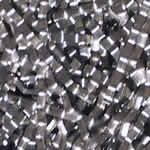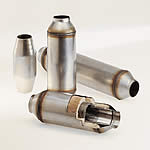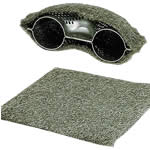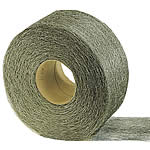 Reinforcement packing is adapted to the customer requirements. Reinforcement is usually packed in bags or cardboard boxes. We can even use the specific packing materials supplied by the customer.